Grease traps (Grease Interceptors) are often pumped too often because pumping intervals are set using a best guess to ensure compliance. If the interceptor tank is pumped too often, clients could be paying thousands of dollars in unnecessary pumping costs. If an interceptor is not pumped often enough, there could be significant amounts of grease moving down into the sewer system creating a risk of clogs or government penalties. The SmartPro connected interceptor monitor ensures people know exactly when a tank needs to be pumped.
If a grease interceptor gets too full of solids and grease, it can cause serious problems for the restaurant and the sewer system. Some of the possible consequences are:
Drain clogs and backups: When the grease interceptor is full, it cannot trap the fats, oil, and grease (FOG) effectively, and they can flow into the drain pipes. This can cause blockages and backups in the pipes, which can result in flooding, foul odors, and health hazards.
Sewer overflows: When the FOG reaches the sewer system, it can accumulate and harden on the walls of the sewer pipes, reducing their capacity and causing obstructions. This can lead to sewage overflows into the environment or into other buildings, which can damage property, harm wildlife, and contaminate water sources.
Fines and penalties: When a restaurant causes a grease-related problem in the sewer system, it can face enforcement actions from the city or the sewer authority. The restaurant may be liable for any damages caused by the sewer overflow, and may also have to pay fines or penalties for violating the local codes and regulations.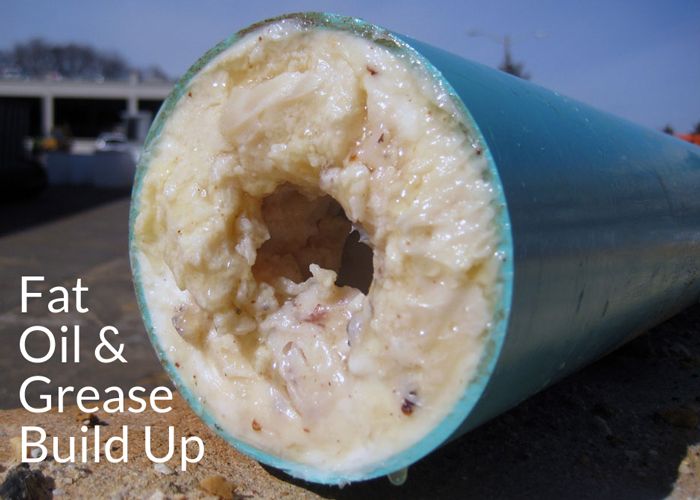 To prevent these problems, it is important to maintain the grease interceptor regularly and properly. It is generally accepted that a grease interceptor should be cleaned when it reaches 25% capacity of FOG and solids (though many engineered grease interceptors can hold much more). The cleaning should be done by a licensed professional who can follow the proper procedures and dispose of the waste safely.
But how do you know when your grease trap is at 25% capacity? That's why you need a SmartPro! SmartPro™ is a complete line of monitoring systems – now available in wireless radio, cell network or gateway cloud connectivity. SmartPro provides visibility to a grease interceptor's grease levels, solids, and temperature to minimize operational risk and ensure compliance.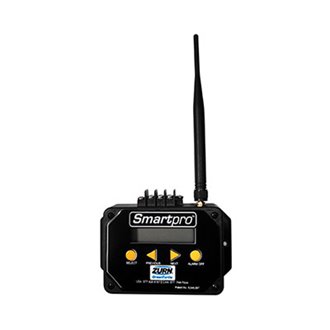 "One JPG customer went from pumping every month for compliance to pumping every quarter based on their actual need," says John Geiling, President and CEO, JPG Plumbing & Mechanical. "The data presents itself through the SmartPro System. At $450 dollars per pump at 200 stores, this customer could save up to $720,000 a year."