You may think that pouring fats, oils or grease down the kitchen sink is no big deal. A victimless crime, at worst.
However, Michael Mitchell has gotten up close and personal with the unpleasant consequences of grease accumulating in Ottawa's sewers. He can tell you that when it comes to what you pour down the drain, out of sight does not mean out of mind.
It's Michael's job to ensure that wastewater from your home travels efficiently through Ottawa's sewer system to the City's wastewater treatment facility.
When congealed grease builds up and gets lodged somewhere along the City's 3,000 kilometres of sewer pipes, Michael knows it's time to clear his calendar.
How does grease buildup affect your ability to maintain City sewers?
Grease buildup extends a one-day job into multiple days. It means extra staffing, contractor time, and bringing in all sorts of specialized equipment.
Typically, we clean pipes using high-pressure water, but when these grease build-ups happen, we have to use nozzle attachments with chain-cutters that rotate at high speed to scrape grease from the pipe walls. It takes a long time, but it gets the job done.
Are there any impacts on the pipes themselves?
Absolutely. Clogs aren't the only issue. People might not know this, but grease corrodes and degrades the walls of a pipe over time. There's also damage to the sewer system itself. When you have to replace a corroded pipe, that comes at a cost to taxpayers.
Visit Drain-Tech.com to help prevent drain clogs due to grease and solids!
What's the worst grease-related incident you've seen?
I've seen a 24-inch pipe that was completely blocked with grease – the blockage was over eight meters long. Over time, the grease had completely eaten away the bottom of the pipe.
We use a remote-controlled robotic camera with mud-tires, called a CCTV robot. When we sent it into the pipe to have a look, it fell right through the hole. We had to excavate to retrieve it, which was another big job. The CCTV camera has a seriously dirty job. It will emerge from a pipe totally covered in grease. Better him than me!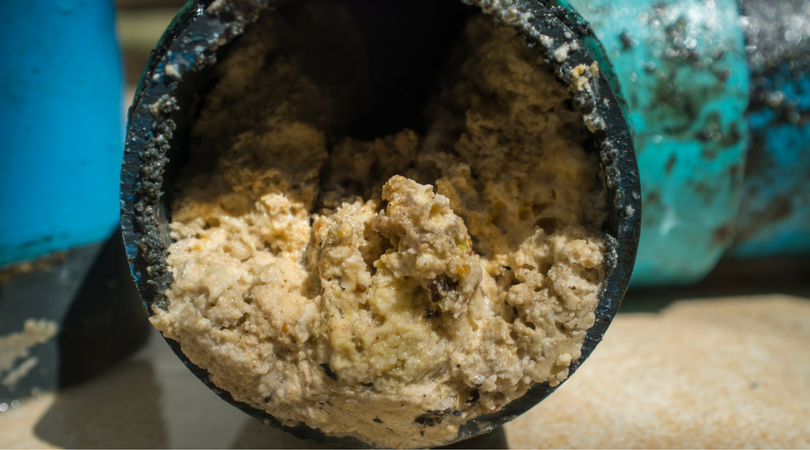 Read the full story at: https://ottawa.ca/en/news/pouring-grease-down-your-drain-slippery-slope-sewer-problems-1