Grease traps (Grease Interceptors) are often pumped too often because pumping intervals are set using a best guess to ensure compliance. If the interceptor tank is pumped too often, clients could be paying thousands of dollars in unnecessary pumping costs. If an interceptor is not pumped often enough, there could be significant amounts of grease moving down into the sewer system creating a risk of clogs or government penalties. The SmartPro connected interceptor monitor ensures people know exactly when a tank needs to be pumped.
If a grease interceptor gets too full of solids and grease, it can cause serious problems for the restaurant and the sewer system. Some of the possible consequences are:
Drain clogs and backups: When the grease interceptor is full, it cannot trap the fats, oil, and grease (FOG) effectively, and they can flow into the drain pipes. This can cause blockages and backups in the pipes, which can result in flooding, foul odors, and health hazards.
Sewer overflows: When the FOG reaches the sewer system, it can accumulate and harden on the walls of the sewer pipes, reducing their capacity and causing obstructions. This can lead to sewage overflows into the environment or into other buildings, which can damage property, harm wildlife, and contaminate water sources.
Fines and penalties: When a restaurant causes a grease-related problem in the sewer system, it can face enforcement actions from the city or the sewer authority. The restaurant may be liable for any damages caused by the sewer overflow, and may also have to pay fines or penalties for violating the local codes and regulations.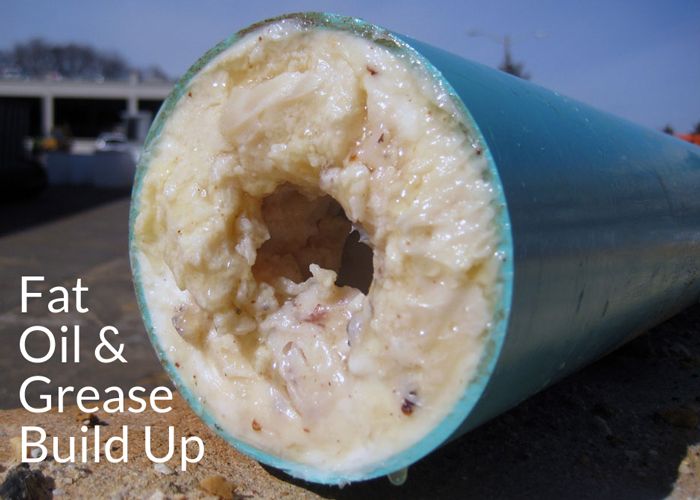 To prevent these problems, it is important to maintain the grease interceptor regularly and properly. It is generally accepted that a grease interceptor should be cleaned when it reaches 25% capacity of FOG and solids (though many engineered grease interceptors can hold much more). The cleaning should be done by a licensed professional who can follow the proper procedures and dispose of the waste safely.
But how do you know when your grease trap is at 25% capacity? That's why you need a SmartPro! SmartPro™ is a complete line of monitoring systems – now available in wireless radio, cell network or gateway cloud connectivity. SmartPro provides visibility to a grease interceptor's grease levels, solids, and temperature to minimize operational risk and ensure compliance.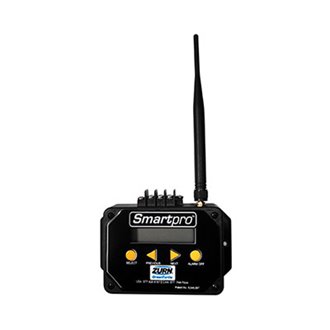 "One JPG customer went from pumping every month for compliance to pumping every quarter based on their actual need," says John Geiling, President and CEO, JPG Plumbing & Mechanical. "The data presents itself through the SmartPro System. At $450 dollars per pump at 200 stores, this customer could save up to $720,000 a year."
Disposers in commercial foodservice operations can help reduce trash-hauling costs by decreasing waste, eliminating food waste odors and decreasing labor by minimizing trips to the dumpster. Disposers often come with a control, sink or sink mount for existing sinks, stopper, water inlet hardware, back flow preventer, solenoid valve and flow control.
This equipment is typically installed in dish tables and pot/pan sinks as well as in vegetable prep, salad prep and meat prep areas. While a commercial disposer is more durable than the residential type and is capable of grinding more items, manufacturers still recommend using these units only for edible food waste. This is because some waste, such as corn husks and seafood shells, can clog drains…
It's important to note that the disposal of any effluent into municipal wastewater (sewer) systems is typically governed under municipal by-laws/ordinances and enforced at the local level or through a regional municipal authority, in accordance with state and federal environmental legislation. These ordinances detail permissible limits of various materials and chemicals that can be present in effluent that is being disposed of into the municipal waste water system, and that ultimately need to be processed and treated at the wastewater treatment plant…
Cleaning and Maintenance
Operators should consider a variety of factors when it comes to the use and maintenance of disposers. First, do not use these systems to dispose fat, oil and grease. Also, batch feeding food waste into disposers blocks water, resulting in drain line clogs. For clogs, fill a 5-gallon bucket with cold water and run it through the disposer to push waste through.
After feeding product through the disposer, operators should allow cold water to run for 10 to 20 seconds to ensure small particles push to the main sewer line. Do not use hot water as doing so can melt fat and allow it to solidify and block the drain line. Keep plastics, silverware, straws and other non-food items away from the disposer to minimize jams.
Only use disposers with the appropriate food waste. Some food scraps, like potato skins, can build a layer inside the unit and dull the blades quicker. This also turns into a paste that drags motors down. Also, the higher the horsepower, the more volume the disposer can handle. It also helps to start and stop the unit as much as possible since the blades go in different directions when power is interrupted.
Many people think disposers have blades that spin, but this isn't the case. These units use two weighted pieces on a spinning disk that throws food onto blades at the sides of the machine. Putting inappropriate food waste down disposers can clog the drain and grease trap, which is difficult to empty out…
Read the full article at: https://fesmag.com/products/guide/sanitation-and-safety/disposers/17910-disposers
Should I replace my Garbage Disposer?
The life expectancy of a disposer depends on the type of food it grinds, the food's composition and how long the unit is in operation. Life cycles range from 3 years up to 20 years, with an average service life of 5 years for disposers that are cleaned and properly maintained.
Signs that indicate a disposer needs replacing include increased grind time, which can be caused by blades wearing out, motor failure or smoke, cracks, unusual or excess noise, and frequent repairs.
Commercial disposers that are 5 HP and up can be rebuilt, but with smaller units, too many things can go wrong, and it's not worth the cost. Also, disposers with leaks in seals or shafts should be
But we suggest that you don't replace a Garbage Disposer with another one that will just break again. Get the Garbage Disposer alternative: The A6 Wet Waste Interceptor!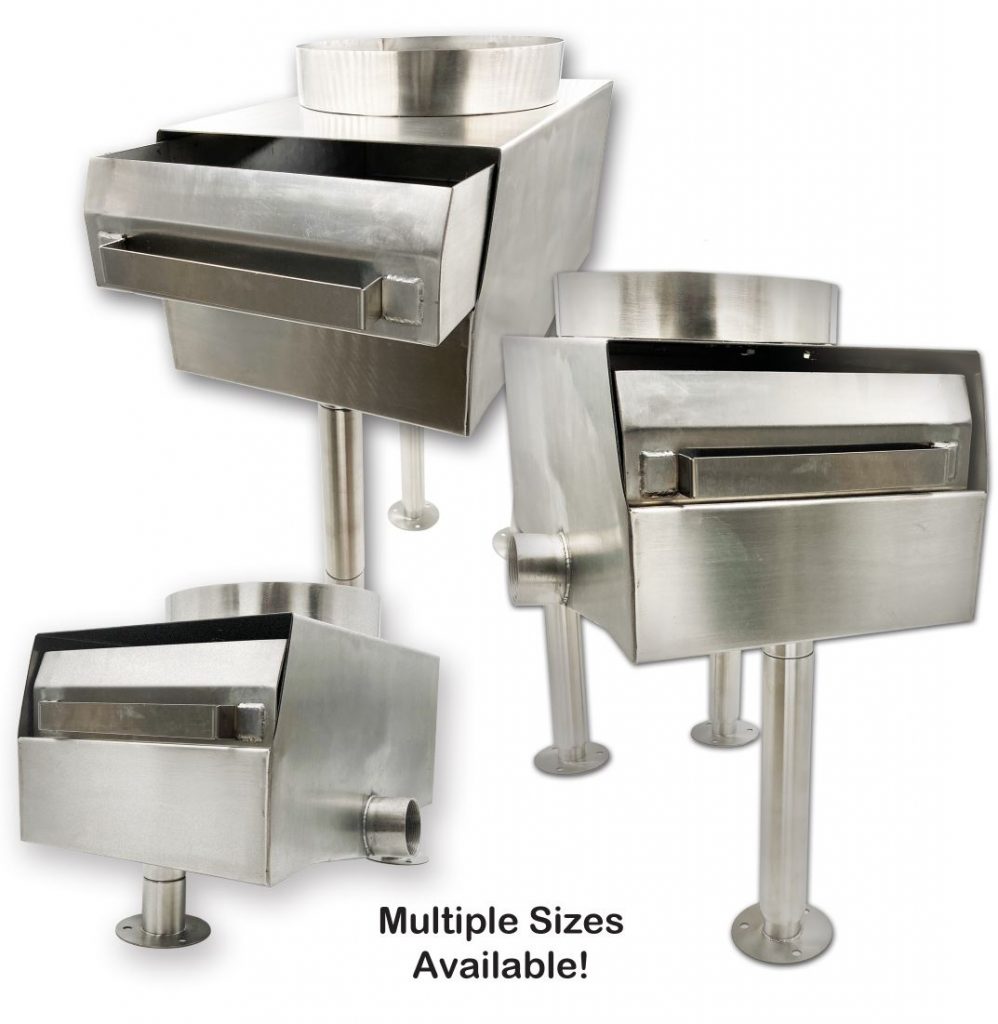 Our Garbage Disposal Replacement Strainers (also called wet waste interceptors) separate solid food particles and water in commercial kitchen sinks. Dishwasher sinks, 3-compartment sinks, and other commercial sinks have to be able to handle large amounts of food waste which can cause drain backups and plumbing clogs. These wet waste interceptors improve drain line and grease trap efficiency.
These products are a great alternative to electric garbage disposals because they do not require electricity and do not have dangerous mechanical parts.  These products are sometimes referred to as food scrap collectors, flat strainers, and garbage disposal replacement unites.  Whatever you call them, make sure your plumbing problems are a thing of the past! 
Learn more at: https://www.drain-tech.com/garbage-disposal-replacement/