Health Departments are now deducting major points for drain backups and fruit flies.   Many health inspection reports are now being published online (such as the one below) and even on review sites such as Yelp and Trip Advisor.  It is too costly to ignore these problems.
Drain-Net has developed the most extensive product portfolio to help your restaurant tackle these problems head on.  Take a look at our website and give us a call at (908) 236-0277  if you need help finding the right solutions.
We also offered a new line of compounds that fight fruit flies in all their various locations.  Check out our Drain DEFENDER line of products here.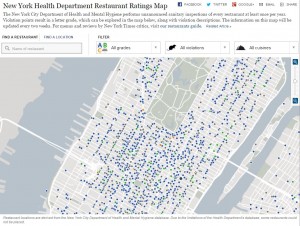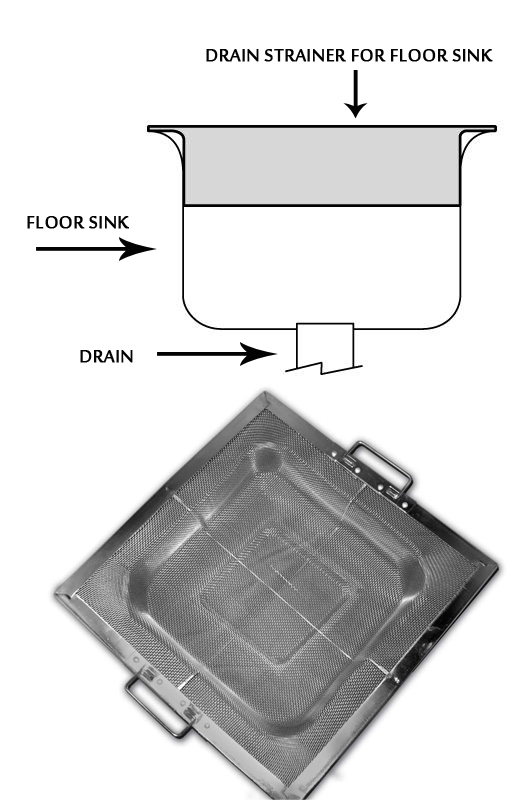 Floor drains can be a life-saver in many areas of a restaurant, as numerous pieces of commercial kitchen equipment require a drain to prevent water from leaking all over the floor, creating a potentially hazardous workspace. However, Drain-Net has provided an answer to this issue with its 8 1/2" x 8 1/2" Stainless Steel Floor Drain Strainers (SLF-10). These drain strainers will allow water to flow freely into the drain while stopping the material that may otherwise clog the drain from getting into the plumbing, saving your business from additional maintenance costs and pipe repairs.
This drain strainer basket is a 7 1/2″ square so that it fits 8 1/2″ floor sinks.  It is 2″ tall.  It has an 11″ flange with handles for easy removal.  The fine mesh is ideal for straining small particles such as rice and seeds.
We have a new online sales price for these strainer baskets.  Purchase it today!
Are you looking for a brush to clean your food preparation and walk-in cooler floor drains?  Until now your only option was the Carlisle Flo-Pac® Floor Drain Brush.  Thankfully, we have developed an alternative drain brush which has fixed many of the issues people have had with the Carlisle model.
Carlisle Drain Brush Problem: Can't clean curved piping.
Drain-Net Brush Solutions: Made of durable twist wire to provide strength and "bendability" to clean curved piping.  Also features a poly ball on the end to guide smoothly through elbow turns in drain pipes.
Carlisle Drain Brush Problem: The brush head falls off, getting stuck in the drain
Drain-Net Brush Solutions: The brush head and handle are one unit so the brush head can't fall off.
Carlisle Drain Brush Problem: While cleaning the drain, nasty drain junk splashes on you
Drain-Net Brush Solutions: Splash guard covers drain while cleaning so you stay clean!
Carlisle Drain Brush Problem: You have to buy different brush head for each drain size.
Drain-Net Brush Solutions: One size fits 2″, 3″, and 4″ drain sizes.